BigAnt Server User Manual

BigAnt Console

User Manage

System Settings

System Tools

Query and Statistics

App Management
Sign in/Sign out logs
You can search for sign in/sign off logs of the administrator in this page.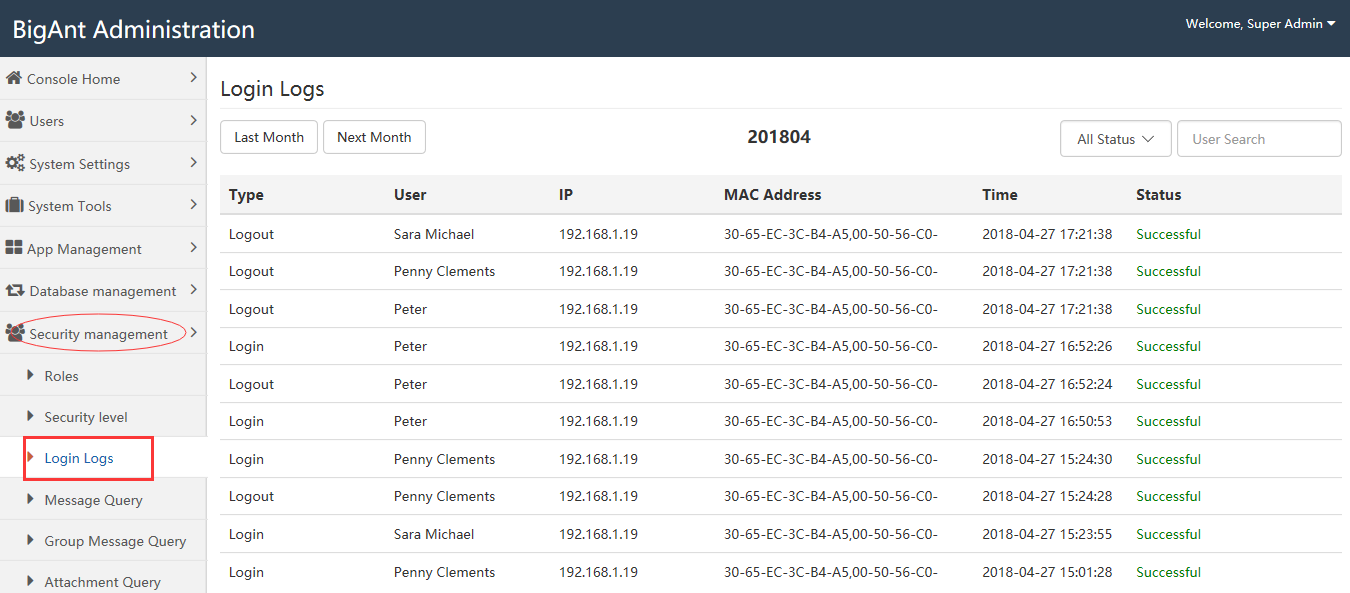 If you want to keep the sign in/out logs of all users,do as follows.
System Tools-->System Settings-->Select Keep a record of login/logout information-->Save

The server needs to restart to save the change.
System Tools-->Server Manager-->Select all-->Restart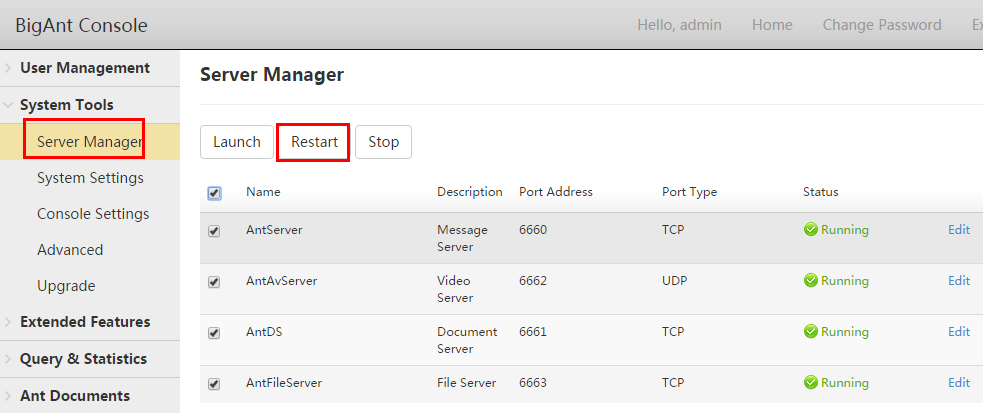 Now the logs of all users' signin/signout are recorded.