BigAnt Server User Manual

BigAnt Console

User Manage

System Settings

System Tools

Query and Statistics

App Management
System Settings
In BigAnt Server Ver.5, there are 4 types of administration accounts: System Admin/Security Admin/Audit Admin/Super Admin, you can choose to login which account when you go to the server console.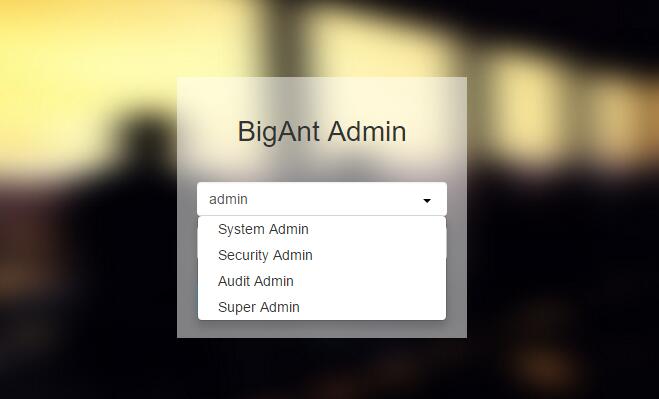 With such administration accounts, you may assign different person in your company to manage BigAnt console, typical work of them are:
System Admin (default): IT/HR people, basic management of BigAnt server such as: add/remove user accounts, export/import database, etc.
Security Admin: HR supervisor, manage and monitor accounts activities such as: setup roles and permissions, setup security levels for users access-able between levels, look up and view message history stored on server, etc.
Audit Admin: IT supervisor, risk assessment of BigAnt server administration, look up and list all activities of server accessing, such as Login records, adding/deleting user account records
Super Admin: All above functions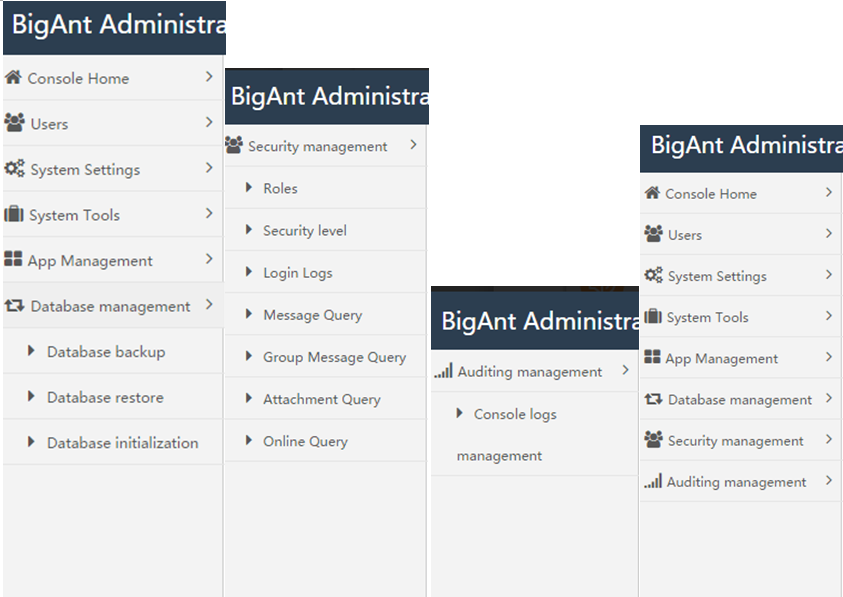 As a system Administrator, you can assign new admin to help manage the BigAnt Console like managing hosting server(s) and new/delete a BigAnt team. You can have as many system Admins as you need.