How to switch login accounts: System admin/Security admin/Audit admin/super admin
Launch your BigAnt console > in login page of BigAnt Admin just click on the black triangle, and select option from the drop down list.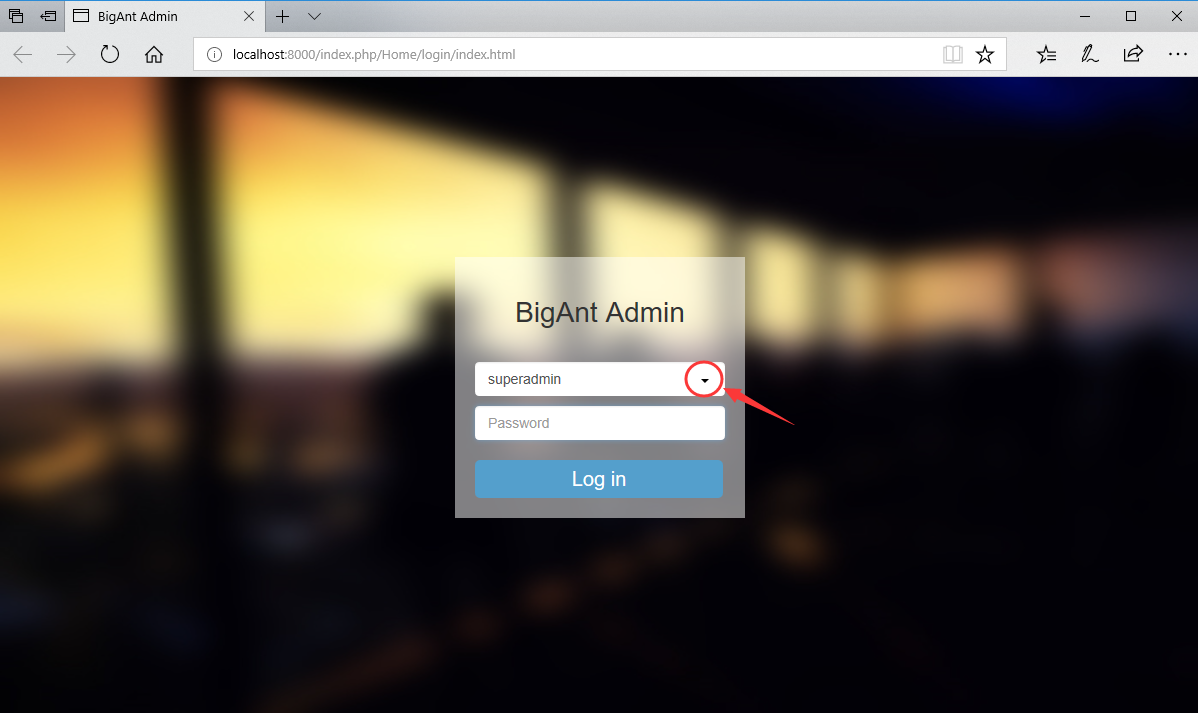 Login with super admin account, you are able to view all options. The password is 123456 by default.

Find the details/differences of admin accounts below:
System Admin

Account: admin
Functions can be accessed: Console Home | Users | System Settings | System Tools | App Management | Database management
Super Admin

Account: superadmin
Functions can be accessed: Console Home | Users | System Settings | System Tools | App Management | Database management | Security management | Auditing management
Security Admin

Account: security
Functions can be accessed: Security management
Audit Admin

Account: auditor
Functions can be accessed: Auditing management