How to place your order by bank/wire transfer?
We will purchase BigAnt standard version 100users license at $1489 as a guide. Totally 4 steps to go.
Step 1 Enter 100 in the Users box, you will get the online quote for the license fee at $1489, Click Buy Now go to the online order form.

Step 2 You will see the secure online order form below, please take a few minutes to fill out the required information.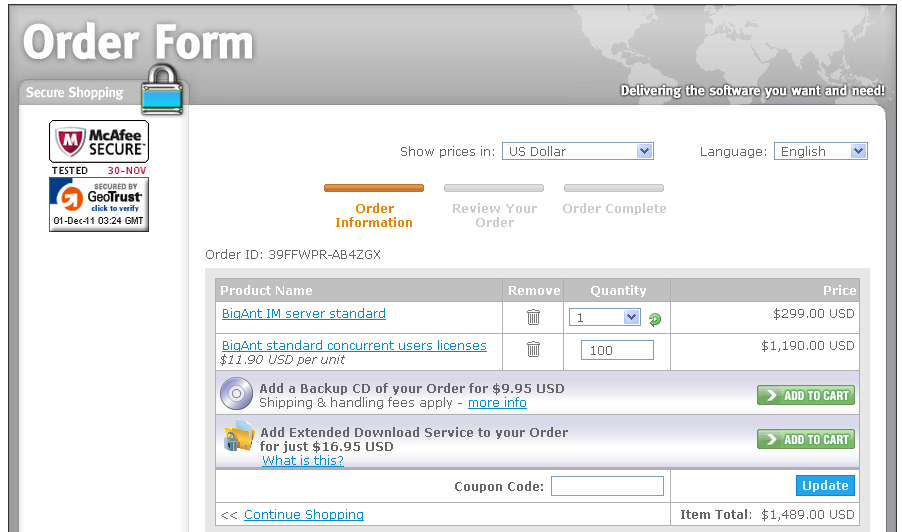 Step 3 Select Bank/wire transfer as your payment method. Click Place secure order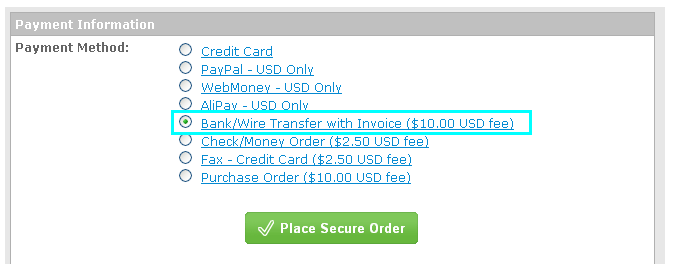 Step 4
This is the last step of online order. Here you will get a unique order number (39FFWPR-AB4ZGX in our example) and payment instructions, please have your bank reference your order number when sending your wire transfer. Also make your bank aware that you (the customer) will be paying all bank fees involved in the bank wire transfer.
If you need an invoice please click the Invoice hyperlink at the upper left corner.